STRUCTURAL STEEL WELDING ROBOT SYSTEM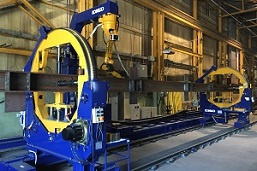 ARCMAN™ is the world's best-selling structural steel robot system. This robot features fully automated system, CJP (Complete Joint Penetration) welding applicable, superior welding process and continuous production with its own equipment.
FAMILIARC™ MX-50R (AWS A5.20 E70T-1C)
Hybrid flux cored wire for carbon steel suitable for robotic system for structural steel industry including seismic application. (AWS D1.8)
ARCMAN™ series PORTABLE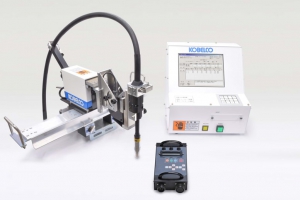 ARCMAN™ series PORTABLE (KI-110), a fully automated portable CJP (Complete Joint Penetration) capable robot. This robot is a compact, lightweight (approx. 19lb) and ready-to-use (no installation needed). You can take it anywhere for the job needed, and it can be used not only in plants but also on sites. Its advanced technology makes it easy to produce any weld. It automatically detects groove, generates optimal welding conditions, and layered bead placement based on groove condition data, measured by touch sensing.
ARCMAN™ SERIES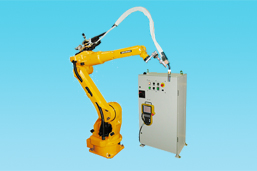 ARCMAN™ welding robot series is used in a wide range of plate welding fields,
such as for structural steel and construction machinery.